Charles Stellar Named a Top 50 Health IT expert for 2017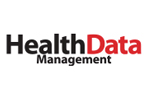 Healthcare IT is fortunate to have many knowledgeable experts willing to share what they know with others. Following up on last year's popular look at 50 of the leading HIT experts in the field, Health Data Management offered this compilation of some of the guiding lights of the industry, many of which are new to the list this year.
Some have worked to advance the industry for nearly half a century, while others are newer voices who have taken on the industry's new challenges. All are worthy of mention as a sample of those who are advancing the important work of healthcare IT.
Charles Stellar
President and CEO, Workgroup for Electronic Data Interchange

Stellar was named by the WEDI Board of Directors as WEDI's President and CEO after having served as WEDI's interim CEO since January 2016. As an executive leader with more than 35 years of experience in healthcare, association management and organizational leadership, Stellar oversees the strategic guidance of the organization, its staff and committees. WEDI is a collaboration of stakeholders working to enhance exchange of health information. The group also serves as an advisor to the Department of Health and Human Services.
In addition to  Stellar, WEDI is honored to announce that Robert Tennant of the Medical Group Management Association and WEDI's Vice Chair of Marketing/Communications also deservedly made the list.
To read more, visit Health Data Management.