Everyday, WEDI members volunteer their time and talent to WEDI workgroups to provide thoughtful leadership and common-sense approaches that enhance the exchange of clinical and administrative healthcare information. They collect input, exchange ideas, and make recommendations that inspire impactful and far-reaching change in our industry.
Joining a workgroup is easy
After you've logged into the WEDI Member Center, in "My Info" select the workgroups that you want to participate in and then click save. Workgroup information will also be posted in the Forum, so all our members can see the great work being done. Watch this video for more information.
Payment Models
Co-Chairs:
Adele Allison, Consulting
John Kelly, Edifecs
Privacy & Security
Co-Chairs:
Marilyn Zigmund Luke, AHIP
Tina Grande, Healthcare Leadership Council
Data Exchange
Co-Chairs:
Pam Grosze, PNC Bank
Beth Davis, Allscripts
Remittance Advice & Payment (ERA/EFT)
Co-Chairs:
Pam Grosze, PNC Bank
Pat Wijtyk, Cognizant
Claims
Co-Chairs:
Stanley Nachimson, Nachimson Advisors
Beth Davis, Allscripts
Attachments
Co-Chairs:
Durwin Day, Health Care Service Corporation
Susan Langford, BCBS of Tennessee
Rosemarie Hodges, Aetna
Mary Lynn Bushman, Anthem
Property and Casualty
Co-Chairs:
Sherry Wilson, Jopari Solutions
Tina Greene, Mitchell International
Acknowledgements
Co-Chairs:
Tara Rose, Optum
Jessica Malsom, BCBS of Kansas
Eligibility & Benefits
Co-Chairs:
Donna Campbell, Health Care Service Corporation
Deb McCachern, Change Healthcare
Prior Authorization
Co-Chairs:
Heather McComas, American Medical Association
Janice Bakos, Aetna
Craig Knier, Change Healthcare
Dental
Co-Chairs:
Contact sholvey@wedi.org if you are interested in becoming a Co-Chair
Claims Status
Chair:
Contact sholvey@wedi.org if you are interested in becoming a Co-Chair
Provider Information
Co-Chairs:
Michelle Barry, Availity
Telehealth
Co-Chairs:
Nancy Spector, American Medical Association
Alison Armstrong, Anthem BC of California
Genomics
Chair:
Grant Wood, Intermountain Healthcare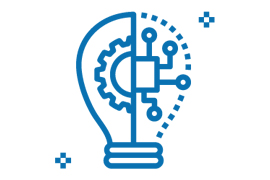 Emerging Technology
Co-Chairs:
Ed Hafner, Change Healthcare
WEDI is a professional organization that promotes an open and inclusive community. Members at all times should conduct themselves in a professional and collegial manner in virtual and in-person settings. When participating in WEDI activities, Members are expected to:
Adhere to the Anti-Harassment policy (Policy 4.1).
Communicate with others in a professional manner. This includes, but is not limited to, when participating in workgroup and subworkgroup meetings, at educational events, in email exchanges, and in other WEDI-convened meetings. Behavior, such as personal attacks, insulting or derogatory comments, and verbal abuse, will not be tolerated.
Maintain confidentiality of Members-only information.
Adhere to copyright and intellectual property laws, both in the development of and use of WEDI materials.
Not speak on behalf of WEDI, unless given permission to do so.
Adhere to the Social Media policy (Policy 4.3).
Violations of this policy should be brought to the attention of the WEDI President & CEO, other WEDI staff, or WEDI Officers (Chair, Chair-Elect, or Past Chair).
Abuse of the Code of Conduct may result in the temporary or permanent expulsion of an individual's participation with WEDI and/or the revocation of WEDI membership as a result of violation of the Membership Code of Conduct; nonconformity with the Bylaws or Policy Manual; or engages in other actions which the Board of Directors determines to be injurious to the good name or good will of WEDI.
No such suspension or expulsion shall be effected without affording a reasonable opportunity for the member or individual to consider the charges and be heard in his or her own defense before the designated hearing committee, as delegated by the Board of Directors, which may choose to engage the full Board of Directors in any decision to suspend or expel an individual or member from WEDI.