Charles Stellar boasts almost 4 decades of accomplished expertise in health and hospital administration, association management, and organizational leadership, with an in-depth focus on policy, communications, governance, advocacy, health care quality, compliance, and membership growth. He is expert at coordinating multi-faceted strategies that incorporate internal and external resources to ensure a successful positioning that achieves targeted goals and objectives.
Charles joined WEDI in early 2016 after serving as Executive Vice President of America's Health Insurance Plans (AHIP), the trade association representing the nation's health insurance industry, where he was the key liaison between AHIP's health plan and affiliate members, ensuring consistency in messaging and shaping AHIP's brand and strategy.
He earned his degrees in health administration and his marketing and business administration from the University of North Carolina.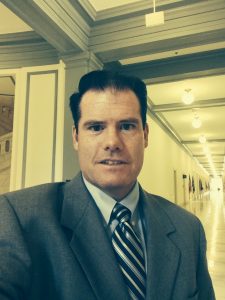 Robert Tennant joined WEDI in 2021 as Vice President, Federal Affairs for the organization. In his role at WEDI, Mr. Tennant focuses on federal legislative and regulatory health information technology issues. Previously, Mr. Tennant was Director of Health Information Technology Policy for the Medical Group Management Association. Areas of expertise include administrative simplification and automation, HIPAA Transactions, Code Sets, Privacy and Security, interoperability issues, and other HIT topics.
Mr. Tennant earned his bachelor's degree in political science and law from Carleton University and his master's degree in political science from the University of Western Ontario.
Michael McNutt has an extensive background in producing, coordinating, and managing meetings, events, and overall customer service projects and processes. He is a seasoned and certified meeting and event planner, managing and developing hundreds of training sessions, conferences, trade shows, and special events for training firms and not-for-profit organizations for more than 20 years. An accomplished instructor, public speaker and broadcaster he has lectured and instructed at the corporate and university level in the fields of meeting planning, negotiations, oral communication, and media literacy.
Mr.McNutt earned a bachelor degree in communication and masters degree in arts and interdisciplinary studies from George Mason University. He is also a Certified Meeting Professional.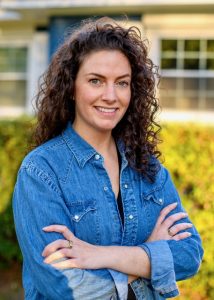 Samantha Holvey began her career at WEDI in 2012 with a passion for healthcare IT after experiencing a great deal of frustration from the inefficiencies of our healthcare system as a patient. With a background in communication, healthcare IT and project management, she has a broad skill set to fill many roles within WEDI. This extensive knowledge allows her a unique perspective overseeing workgroups, webinars and marketing campaigns.
Ms. Holvey earned a bachelor's degree in mass communication at Campbell University, a graduate certificate in political psychology at George Washington University, and a Master's in Healthcare Leadership at Brown University.
Bill Allder, CAE, Associate Director, Membership & Business Development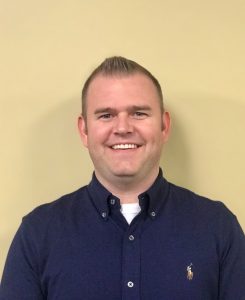 Bill Allder brings to WEDI over 13 years of association management experience, ranging from membership and business development to marketing and events. He has supported member-driven organizations from multiple industries and disciplines, including geospatial intelligence, blockchain, and federal contracting.  An award-winning public speaker, Bill has a keen understanding how to bring people together to solve challenges, spur action, and create change.  He is an expert at building long-lasting relationships by helping members and sponsors to achieve their business objectives.
Mr. Allder earned his bachelor of arts in interdisciplinary studies from the Virginia Polytechnic Institute & State University.  He is also a Certified Association Executive (CAE).