Payer, Provider Dialogue Key To Prior Authorization Reform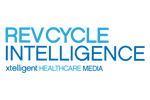 February 22, 2017 - ORLANDO - Prior authorization reform has recently been a hot topic for many healthcare industry groups and it was no different at HIMSS17.
To find out more about what providers and payers plan on doing to alleviate the administrative and care access challenges related to prior authorizations, RevCycleIntelligence.com sat down with Charles Stellar, President and CEO of the Workgroup for Electronic Data Exchange (WEDI).
Stellar was one of many on a panel discussing prior authorization burdens at HIMSS17. His fellow panelists hailed from various parts of the healthcare system, including payers, vendors, and industry groups, such as the American Medical Association (AMA).
The AMA recently released survey results that showed three-quarters of physicians found prior authorization burdens high or extremely high. Physician practices also send about 37 prior authorizations per physician a week, accounting for an average of 16 hours of staff time.
To read more, visit Rev Cycle Intelligence.