Prior Authorization Still a Pain Point for Providers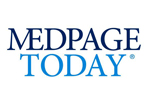 ORLANDO -- The healthcare industry hasn't eliminated the hassles for providers that prior authorization often entails, but they're getting closer, several speakers said here at Healthcare Information and Management Systems Society (HIMSS) annual meeting.
"Studies have shown that prior authorization is the biggest 'pain point' among providers," Pam Jodock, senior director of healthcare business solutions at HIMSS, said at a Tuesday morning meeting session. "The issue is not automation; it's the business processes to which automation would be applied."
The six groups represented at the morning session are hoping to develop consistency in the requirements for getting a prior authorization and reducing the number of treatments and procedures that require it, she added. "The fact that we have six [groups represented] is because this is a critical issue of everybody on the stage today."
To read more, visit Medpage Today.