Price Confirmed As New Head Of HHS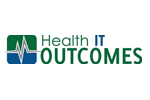 Stakeholders weigh in on the confirmation and the future of Obamacare.

Georgia Representative Tom Price has been confirmed as head of the Department of Health and Human Services (HHS) by a Senate vote of 52 to 47, leaving many stakeholders concerned as to what his selection could mean for the future of Obamacare. The confirmation hearings were filled with debate not only about his health policies, but also on his ethics and investments.
Many in healthcare are heartened by the selection of an actual doctor for the post, with Senator Michael B. Enzi (R-WY) saying Price was "one of the most capable, well-prepared individuals that President Trump could have chosen. Who better than a doctor to head an organization that covers the wide variety of major healthcare programs?"
To read more, visit Health IT Outcomes.