WEDI 2017 Conference To Focus On Driving Solutions In A Changing Healthcare Landscape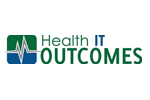 May 15-18 conference will bring healthcare leaders together across payers, providers, government regulators and industry vendors to discuss the ever-evolving healthcare environment
The Workgroup for Electronic Data Interchange (WEDI), the nation's leading nonprofit authority on the use of health IT to create efficiencies in healthcare information exchange and a trusted advisor to the U.S. Department of Health and Human Services (HHS), recently announced the speaker lineup for WEDI 2017 - Driving Solutions in a Changing Healthcare Environment. Taking place at the Loews Hollywood Hotel in Los Angeles, Calif. from May 15-18, 2017, the event will bring together top leaders in healthcare information technology seeking to engage in discussions around the driving forces behind an ever-changing healthcare environment.
"WEDI's National Conference continues to be the industry event which fosters great collaboration and networking between a diverse cross-section of some of the top thought leaders and influencers in the healthcare space," said Charles W. Stellar, WEDI president and CEO. "With the potential challenges facing our industry, I'm looking forward to the high-level discussions surrounding key issues that are impacting the healthcare landscape, as well as the solutions we can look to implement as we move forward."
To read more, visit Health IT Outcomes.