Verma confirmed by Senate to head CMS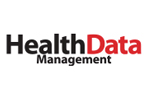 The Senate on Monday voted 55-43 along party lines to confirm Seema Verma to serve as the next administrator of the Centers for Medicare and Medicaid Services.
Verma takes the helm of CMS—an agency with a trillion dollar budget that covers more than 100 million Americans through Medicare and Medicaid—as the healthcare industry is transitioning from fee-for-service to value-based care.
A healthcare consultant who worked on several state Medicaid programs, she comes to the top job at CMS as the Trump administration and Republicans in Congress are attempting pass into law their American Health Care Act—a GOP proposal to repeal and replace the Affordable Care Act.
Charles Stellar, president and CEO of the Workgroup for Electronic Data Interchange, believes that Verma brings to her position at CMS a "comprehensive knowledge of insurance agencies and public health agencies to redesign state Medicaid programs, including waivers for several states."
To read more, visit Health Data Management.