WEDI Outlines Tips for Improving Healthcare Cybersecurity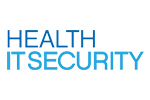 As healthcare data breaches increase in frequency and become more intricate in types of attacks, organizations must ensure that their healthcare cybersecurity measures appropriately match, according to the Workgroup for Electronic Data Interchange (WEDI).
WEDI conducted multi-stakeholder cybersecurity roundtables in November 2015 and April 2016, discussing how healthcare stakeholders can best improve their cybersecurity efforts. Those discussions, along with recommendations for stronger cybersecurity, were presented in a recent WEDI white paper titled "The Rampant Growth of Cybercrime in Healthcare."
"Despite heavy investment and implementation of health information technology (e.g. electronic health record systems, databases, registries, repositories, connected medical/personal devices and other software) organizations are increasingly vulnerable because they do not have sufficient cybersecurity resources, processes or encryption measures in place," report authors explained.
To read more, visit HealthITSecurity.