Four Best Practices for Mitigating The Risk of Cybercrime in Healthcare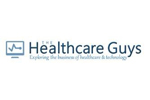 The Workgroup for Electronic Data Interchange (WEDI), a nonprofit authority on the use of health IT to create efficiencies in healthcare information exchange has released a new white paper exploring common vulnerabilities exploited by cybercriminals in today's healthcare environment and the best practices organizations can implement to mitigate these. The white paper, "The Rampant Growth of Cybercrime in Healthcare, summarizes cybersecurity topics that were discussed at multi‐ stakeholder cybersecurity roundtables convened in November, 2015 and April, 2016 by WEDI and sponsored by Fortinet.
To read more, visit The Healthcare Guys.