WEDI names Durst, Eisenstock to lead board of directors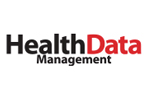 The Workgroup for Electronic Data Interchange has elected Laurie Darst as its chair and Jay Eisenstock as chair-elect for its board of directors for 2017.
The two will play lead roles in directing the board for WEDI, a national not-for-profit, multi-stakeholder organization that promotes the use of information technology to improve healthcare information exchange.
Darst is a regulatory advisor for the Mayo Clinic's department of finance. For the past 15 years, she has served as a consultant to Mayo Clinic's three large group practices in Rochester, Minn., Scottsdale, Ariz., and Jacksonville, Fla. and to the Mayo Clinic Health System. Her primary focus includes HIPAA compliance for electronic transactions; regulatory administrative simplification mandates; other administrative simplification opportunities; and industry trends affecting Mayo's revenue cycle and EDI activities.
To read more, visit Health Data Management.