Healthcare Data Breach Risk Higher in Larger Facilities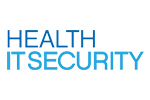 Having greater access to healthcare data, which is common in larger hospitals and teaching-focused facilities, can create a higher data breach risk, according to a recent study published by JAMA Internal Medicine.
There is a "fundamental trade-off," as broad health data access helps hospital quality improvement efforts, research needs, and education requirements, researchers noted. However, that increased data access can also make "zero breach" a more challenging task for those providers.
Researchers gathered information from HHS on reported data breaches from late 2009 to 2016. There were 257 reported data breaches in that time frame, occurring at 216 hospitals. Thirty-three of those hospitals were also breached at least twice, with more than one-third of the facilities classified as a major teaching hospital.
"Data breaches negatively impact patients and cause damage to the victim hospital," lead author and assistant professor at the Johns Hopkins Carey Business School Ge Bai said in a statement. "To understand the risk of data breaches is the first step to manage it."
To read more, visit HealthITSecurity.