WEDI-Con 2017 Agenda Released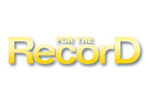 The Workgroup for Electronic Data Interchange (WEDI), a nonprofit authority on the use of HIT to create efficiencies in health care information exchange and a trusted advisor to Health and Human Services (HHS), recently announced the agenda for WEDI-Con 2017, where hundreds of thought leaders in HIT will gather this December 4-6 at the Hyatt Regency Reston in Reston, Virginia. During the three-day event, payers, providers, government regulators, and vendors will network and collaborate over sessions focusing on data exchange, HITRUST assessments, block chain, the new Medicare cards, electronic clinical quality, and the future of HIT.
To read more, visit For The Record.