WEDI Announces New 2018 Board of Directors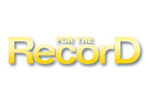 The Workgroup for Electronic Data Interchange (WEDI), a nonprofit authority on the use of HIT to create efficiencies in health care information exchange and a trusted advisor to Health and Human Services (HHS), recently announced the election of three new board members to its Board of Directors, as well as the reelection of eight previous board members to serve two-year terms. The WEDI Board of Directors represents a diverse cross-section of the industry including payers, providers, government regulators, and industry vendors. This group of executives will strategically drive the organization's endeavors to promote the use of HIT in improving health care information exchange—enhancing quality of care, improving efficiency and reducing costs.
To read more, visit For The Record.