WEDI Issues New Medicare Card Project Readiness Survey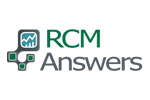 April 2019, the Medicare Access and CHIP Reauthorization Act (MACRA) of 2015 requires the Centers for Medicare & Medicaid Services (CMS) to remove Social Security Numbers from all Medicare cards. A new Medicare Beneficiary Identifier (MBI) will replace the SSN-based Health Insurance Claim Number (HICN) on the new Medicare cards for Medicare transactions like billing, eligibility status, and claim status. CMS plans to have a transition period where patients can use either the HICN or the MBI to exchange data with CMS. The transition period will begin no earlier than April 1, 2018 and run through December 31, 2019.
To read more, visit RCM Answers.