Notes from the 2018 WEDI Spring Conference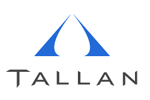 This year's WEDI Spring Conference mixed deep dives into emerging X12 standards with sessions centered on Open APIs and a greater unification of clinical and administrative data. Here are a few of the topics that jumped out at me, with some thoughts on what these trends might mean for T-Connect customers.
FHIR – The maturing FHIR standards arguably represent the most dynamic developments in HIT at present. FHIR (Fast Healthcare Interoperability Resources) is set of specifications developed by HL7 that most immediately concerns clinical data in EHR systems, but also extends to the exchange and content of administrative transactions, such as claims and eligibility requests.
To read more of the article, visit LinkedIn.com