WEDI Announces Agenda for National Conference 18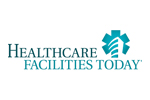 The Workgroup for Electronic Data Interchange (WEDI), the nation's leading nonprofit authority on the use of health IT to create efficiencies in healthcare information exchange and a statutory advisor to the U.S. Department of Health and Human Services (HHS), today announced the WEDI National Conference 2018 will be held this October 15-18 at the Crystal Gateway Marriott in Arlington, Va. Headlining the event will be several health care and policy thought-leaders including Dr. Donald Rucker, national coordinator for Health Information Technology (ONC), who will offer insights on administrative health IT policies as well as address patient matching and administrative simplification.
To read the full press release, visit Healthcare Facilities Today.