Physicians EHR work-arounds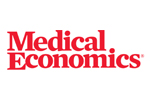 In early August, CMS Administrator Seema Verma called for an end to physicians using faxes to transmit patient data by 2020. While those outside of medicine wondered why she would want to ban a seemingly obsolete piece of office equipment, many physicians wondered how they would access patient records without it.
Yul Ejnes, MD, MACP, an internist in Cranston, R.I., uses his fax machine, EHR, secure email, or whatever it takes to get data on his patients. "The ideal scenario is all the EHR and other data sources would be interoperable and all the data would be accessible with a couple of clicks," he says. "The reality is, depending on where else the patient has been seen determines how we go about getting information that is not generated in my office."
To read the full article, visit Medical Economics.