Health IT Roundup—WEDI announces new board leadership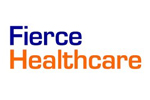 The Workgroup for Electronic Data Interchange (WEDI), the nonprofit organization tasked with advising the U.S. Department of Health and Human Services (HHS) on health IT and health information exchange, recently announced new 2019 board leadership: Jay Eisenstock as chair and Nancy Spector as chair-elect.
In their roles, Eisenstock and Spector will help to drive industry efforts in advancing the use of health IT. Currently principal of JE Consulting, Eisenstock's career spans more than 30 years in healthcare and technology, including as a consultant, speaker, contract negotiator and management professional.
To read the full article visit, Fierce Healthcare.