WEDI Announced New 2019 Chair and Chair-Elect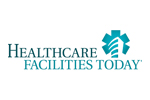 WEDI, the nation's leading nonprofit authority on the use of health information technology (HIT) to create efficiencies in health care information exchange and a trusted advisor to the U.S. Department of Health and Human Services (HHS), today announced Jay Eisenstock as Chair and Nancy Spector as Chair-Elect of the Board of Directors. In the role as Chair, Eisenstock will help lead the group of executives as the organization promotes the use of HIT to improve health care information exchange – enhancing quality of care, improving efficiency and reducing costs.
To read the full article visit, Healthcare Facilities Today.