WEDI mulls new role in administering standards maintenance groups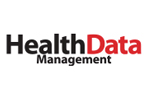 Designated Standards Maintenance Organizations may play a key role in maintaining the HIPAA transaction standards.
Now, the Workgroup for Electronic Data Interchange, which works to improve health information exchange, care quality and efficiency while cutting costs, may want to take on a new function and administer DSMOs, said Charles Stellar, CEO of WEDI, during HIMSS19.
A DSMO provides services for healthcare entities to process change requests related to HIPAA transactions and code sets. Members of the DSMO evaluate change requests, determine the impact a request may have on current HIPAA transactions and decide if the change is beneficial or that a change is not necessary.
To read the full article visit, Health Data Management.