WEDI Comments on CMS and ONC Announcement on Proposed Rules implementing provisions in the 21st Century Cures Act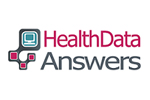 WEDI, the nation's leading nonprofit authority on the use of health IT to create efficiencies in healthcare information exchange and a statutory advisor to the U.S. Department of Health and Human Services (HHS), issued the following statement on behalf of its President and CEO, Charles Stellar. Read entire statement.
To read the full article, visit Health Data Answers.