Industry interoperability concerns plague TEFCA draft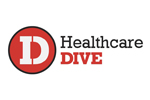 Initial industry comments are trickling in on the government health IT arm's proposed "on-ramp" to national connectivity, highlighting worries the initiative is biting off more than it can chew. Official comments on the second draft of the Trusted Exchange Framework and Common Agreement won't be released until early next week.
To read the full article, visit Healthcare Dive.