Electronic Health Data Exchange Success Rests With Coordinator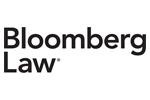 The Trump administration's goal of setting up seamless, national electronic health-data exchange by 2022 will rest largely on which nonprofit the government chooses to oversee its development.
Nonprofits face a June 20 deadline to apply for a position that gives them executive control over how health-care providers, insurers, and patients electronically share medical records. The so-called Recognized Coordinating Entity (RCE) will be responsible for drafting the rules that let health plans and providers exchange health data even if they're not using the same electronic health record system. The RCE will also monitor the performance of all exchange participants.
Not many nonprofits have the experience of working with both the public and private sectors, so a joint application may make the best sense, Charles Stellar, president of the Workgroup for Electronic Data Interchange, said in an interview. "A coalition RCE could be the answer if no single group fits the bill," he said.
His group was formed by the Department of Health and Human Services in 1991 and advises the department on health information exchange issues. The contract winners will have to prove they can oversee the ow of health data as well as create and maintain policies that ensure its security and patient privacy, Stellar said.
To read the full article, visit Bloomberg Law.