Doctors' 5 Biggest Gripes About EHRs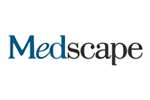 Charles Stellar hears frustration from various healthcare stakeholders as president and CEO of the Workgroup for Electronic Data Interchange, a nonprofit authority on health IT. With membership from payers, physician groups such as the American Medical Association, the Medical Group Management Association, and others, Stellar says the dissatisfaction "is more than just a hum."
To read the full article, visit Medscape.