Healthcare Facilities Today: WEDI Honors Health IT Industry Leaders at the WEDI Winter Conference through Annual Awards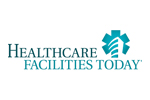 WEDI, the nation's leading nonprofit authority on the use of health IT to create efficiencies in health care information exchange and a trusted advisor to the U.S. Department of Health and Human Services (HHS), announced today the winners of its annual awards program.
"The WEDI Board of Directors is privileged to work alongside of so many respected experts and thought leaders, and this is our opportunity to recognize the advances they are making to impact health care efficiency through the use of information technology," said Charles W. Stellar, president and CEO of WEDI.
To read the full article, visit Healthcare Facilities Today.