Prior authorizations are a pain point for both doctors and patients, survey finds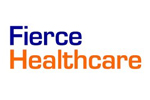 A major pain point for physicians is also one—sometimes literally—for patients.
In separate recent surveys, 84% of providers reported the number of medical services that require prior authorization has increased, as well as the cost for physician practices, which also continued to increase—up 60% in 2019 to manually generate a request to insurers.
And 62% of providers reported they do not have the technology to evaluate whether a prior authorization is required for a medical service, diagnostic test or medication without initiating a prior authorization request, according to a survey by the nonprofit WEDI.
To read the full article, visit FierceHealthcare.