Industry Response to ONC Cures Act Final Rule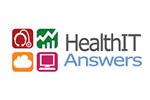 On March 9, 2020 the ONC released the 21st Century Cures Act: Interoperability, Information Blocking, and the ONC Health IT Certification Program Final Rule, which implements provisions from the 21st Century Cures Act passed by Congress. The industry has been waiting for one year for the final rule. Here are some of the initial statements regarding the rule.
WEDI (@WEDIonline), the nation's leading nonprofit authority on the use of health IT to create efficiencies in health care information exchange and a statutory advisor to the U.S. Department of Health and Human Services (HHS), issued a statement on behalf of its President and CEO, Charles Stellar.
To read the full article, visit Health IT Answers.