Digital health literacy as a social determinant of health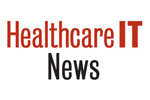 The release of final rules from the Office of the National Coordinator for Health IT regarding the 21st Century Cures Act have shined a renewed spotlight on patients' ability to take control of their own health data.
But not everyone enjoys the same level of self-determination – or access to digital healthcare, in general, said speakers at the WEDI Quest for Health Equity event on Tuesday.
To read the full article, visit Healthcare IT News.