Using data to improve communities' well-being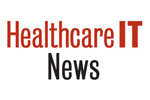 The work of advancing health equity isn't new – but more seamless data sharing has unlocked more potential to use information and analytics to work toward addressing disparities in care.
Panelists at the WEDI Quest for Health Equity event on Wednesday noted that it's important to reinforce the relationship between public health and medicine as advocates move forward in this work.
To read the full article, visit Healthcare IT News.