No Surprises Act Interim Final Rule and Data Exchange Challenges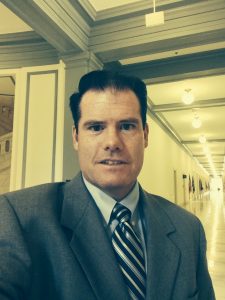 Written by Robert Tennant, Vice President Federal Affairs
The federal government issued the first of potentially multiple interim final rules implementing provisions of the No Surprises Act. Overall, WEDI strongly endorses the overall goals of the No Surprises Act legislation and supports its implementation. In particular, the No surprises Act protects patients from receiving surprise medical bills resulting from gaps in coverage for emergency services and certain services provided by out-of-network clinicians at in-network facilities, including by air ambulances. The Act also holds patients liable only for their in-network cost-sharing amount, while giving providers and health plans an opportunity to negotiate reimbursement. As well, the Act permits providers and health plans to access an independent dispute resolution process in the event disputes arise around reimbursement.
The legislation, however, does include a challenging provision requiring, in certain situations, providers to send health plans a good faith estimate (GFE) of expected charges and the plan to send the patient an advanced explanation of benefits (AEOB). On August 20, 2021, the government issued guidance providing the industry with important directions for key provisions of the No Surprises Act. Most importantly, the guidance included a recognition that the GFE and AEOB requirements were complex, and stated that "until rulemaking to fully implement this requirement to provide such a good faith estimate to an individual's plan or coverage under is adopted and applicable, HHS will defer enforcement of the requirement…"
WEDI has identified key data exchange issues that must be addressed prior to implementation of the No Surprises Act. These include:
How the GFE and AEOB should be initiated (for every service scheduled or just at the request of the patient).
How to generate a GFE and AEOB when multiple services and multiple providers are involved.
Dealing with the unpredictability of services (i.e., simply scheduling a service will not offer sufficient detail to the provider to generate the GFE).
How providers can effectively generate diagnostic and procedure codes on the "front end" of the care delivery process.
The impact on the GFE and AEOB when patients present with multiple health plan products.
How a health plan will communicate back to the provider when the GFE does not include all required data.
GFEs provided to uninsured patients (especially challenging will be coordinating multiple providers for a single episode of care).
Although not required in the No Surprises Act, can a process be implemented that permits the provider as well as the patient to receive the AEOB.
How patients, providers and health plans are going to educated regarding their rights and responsibilities.
As we have with numerous federal mandates, WEDI will be working with industry to develop solutions and provide education. Check out our No Surprises Act Resource Center for more information on the No Surprises Act and to access WEDI letters.