Why WEDI, with Nancy Spector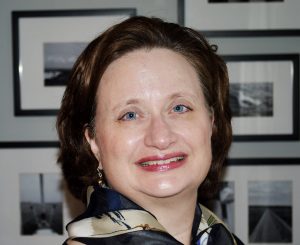 "Why WEDI" is a series of short interviews with WEDI members and leaders in health IT. This week we interviewed Nancy Spector, Chair, WEDI Board of Directors and Coding and HIT Advocacy Director, American Medical Association.
When did you join WEDI? I joined WEDI in 2005 when I started at the AMA. The AMA was an early member of WEDI.
Why did you join WEDI? My role at the AMA includes tracking HIPAA administrative simplification requirements related to claims and focusing on how to reduce administrative burden for physicians. Participating in WEDI workgroups and attending educational events were important for my work early on. As I continued at WEDI, I got more involved by being a co-chair of multiple workgroups and subworkgroups, presenting at educational events, and serving on the Board of Directors.
What is your favorite aspect about WEDI? I really appreciate the networking and multi-stakeholder collaboration that happens at WEDI. I find that it has so many positive returns in my day-to-day work.
What challenge(s) would you like to see WEDI focus on next? There is still so much administrative burden in health care. I'd like to see WEDI explore innovative solutions to remove more burden from the system so we can all focus our efforts on patient care.