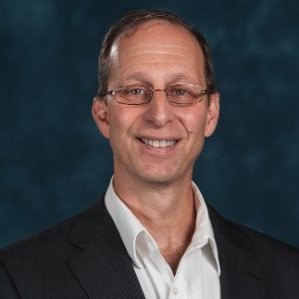 "Why WEDI" is a series of short interviews with WEDI members and leaders in health IT. This week we interviewed Ed Hafner, Chair-Elect, WEDI Board of Directors and Coding and AVP Payer Strategy - Medical Network, Change Healthcare.
When did you join WEDI?
We joined in the fall of 2001 back when I was part of Foresight. In over 20 years I have worked for just two companies under four names. I currently work for Change Healthcare, which also shares a strong commitment to WEDI.
Why did you join WEDI?
Foresight had an EDI developer toolkit that was used across many industries. It did not have a specific vertical/industry focus. At the time, with the HIPAA regulation covering data exchange, it was the most active industry involved with X12. We wanted to learn more about how we could help health care companies.
I was thrilled that we joined WEDI. My personal goal was to make a difference for humanity in addition to making the company successful. I had circled health care and education as the best potential industries to make my mark. Regarding health care, my family had several negative experiences with the health care system. If they lived today, there would have been a better chance for them to survive their conditions. But even today, there is so much room for improvement in both the patient experience and the overall medical cost.
Those feelings were recently reenforced through a family member needing to wait for prior authorization approvals for two tests to determine if she had cancer as the first test was inconclusive. Between the prior authorization process and receiving the lab results, it took five weeks to hear she was cancer-free. Seeing her stressed during those days and watching her urgency to get treated immediately, was a very unnerving time. We still have lots of opportunity for improvement on patient care and tackling growing health care expenses.
What is your favorite aspect about WEDI?
The value proposition that is most attractive to me is that WEDI is a safe setting for all stakeholders. Providers, health plans, vendors, state and federal government, associations, standards and regulatory groups all work together to improve healthcare. I never dreamed to be able to meet so many people from so many organizations.
We have been productive together conquering challenges related to privacy & security, EDI mandates, ICD-10, and recent regulatory activity. But also, we interact sharing successful practices to overcome each other's challenges, educating on latest trends & technologies, and thinking through how best to accomplish regulations. Also, the connections we make are so valuable.  About eight years ago, I attended a local event in my city and maybe knew eight people. I have worked in that community for thirty years!  When I attend a national WEDI conference, I can easily count over one hundred friends.
What challenge(s) would you like to see WEDI focus on next?
As WEDI Chair Elect, I am responsible for chairing the Strategic Planning Committee, so my answer is a bit more based on our strategic plan, so I am cheating!   Between the awesome work of the Education Committee and Workgroup Leadership, our focus has greatly expanded to many relevant areas beyond our original concentration on administrative EDI and privacy & security.
We have focused on automation such as ML, RPA, API economy, and NLP with recent education events and through the Emerging Technology SWG meetings.
We began focusing on Health Equity education in 2021 and we recently formed the Health Equity Workgroup.
With COVID, our focus on Telehealth has become very significant.
There is an emphasis on value-based care and advanced topics such as genomics.
There is a very large focus on recent regulations covering interoperability, transparency, and patient protection. With the emergence of bringing together the administrative and clinical data streams, we are addressing that topic with its potential for better interconnectivity and automation. How cool is TEFCA connecting all these clinical data sources together nationally.
As health IT grows, WEDI's strategic vision grows to complement our focus on administrative data exchange and privacy & security.
I am proud of how WEDI has expanded it education and workgroup focus. Also, our recent advisory function is commenting on many additional federal RFIs and proposed rules. One area I am very invested in is becoming more proactive within our education and advisory functions. Its mission is to discover and document meaningful innovative implementations from our membership that address critical healthcare challenges. This provides the opportunity to educate others, and if worthy, raise these innovative approaches proactively to HHS. Look to join the AATG Workgroup.
Focusing on WEDI's long-term relevance, expanding the value to our members, and fulfilling our role as an advisor to US Health and Human Services are my primary goals. I do hope we all can meet again in person and look forward to how we can improve our US health care system together!