Why WEDI, with Gheisha-Ly Rosario Diaz, RCM HealthCare Standards Compliance Program Administrator at Labcorp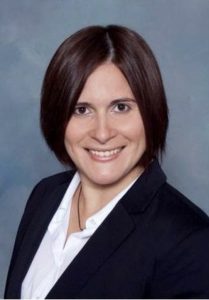 "Why WEDI" is a series of short interviews with WEDI members and leaders in health IT. This week we interviewed Gheisha-Ly Rosario Diaz from LabCorp. Giesha is also on the WEDI Board of Directors.
What do you think the biggest challenge in healthcare is right now?
I think one of the biggest challenges that healthcare faces, is to eliminate health disparities in services. As an industry, our services must be centered on health equity. We must focus on equal access to quality healthcare, and understand how a person's culture, access to resources, socioeconomic status, etc. affects their overall wellbeing. If we can understand the barriers that different communities face in accessing services, we can provide healthcare services that meet their actual needs, and this is challenging because not all communities are a monolith. Therefore, we must really listen to them and seek their feedback as to what health equity looks like for them.
What advice would you give someone just starting their health IT career?
I have been in my position with Labcorp for just over a year, and as someone who is also new to health IT, I have been exposed to a wealth of knowledge by participating in industry workgroups and workshops, listening to the WEDI podcast, and reading current and proposed regulations. If you're new to health IT, I would definitely recommend joining one of WEDI's many workgroups. I have had the opportunity to participate in several WEDI workgroups, and have been able to just listen and learn from those that have been in the field longer. The workgroups have also allowed me to gain a better understanding of how different standards and regulations impact the different stakeholders in health IT.
What is your favorite thing about WEDI?
There are a lot of great things about WEDI, so it is hard to pick just one! I have learned a lot from listening to the WEDI podcast and from amazing speakers at events, as well as from other stake holders in workgroups. But, I think my favorite thing about WEDI is the many educational events and resources they provide because the information is presented in a manner that is easy to follow, which as someone new to health IT, I find invaluable.