Prior Authorization Regulation on Track for Release and on the WEDI Summer Forum Agenda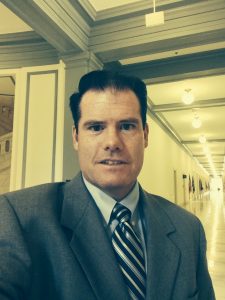 Written by  by Robert Tennant, VP Federal Affairs, WEDI
August 1-2 will see the Health IT community come together in Chicago at the WEDI Summer Forum to hear from industry leaders and discuss the regulation released late last year by the Centers for Medicare & Medicaid Services (CMS) aimed at improving prior authorization processes.
At our Spring Conference in June, Alexandra Mugge, Director and Deputy Chief Health Informatics Officer at CMS, walked through the provisions of the proposed rule and suggested the final rule would be out "shortly." Recently, there has been speculation that the final rule would be delayed until late 2025, but when contacted, Mugge reiterated that the rumor was unfounded and that the rule continues to be on schedule for imminent release.
There has been considerable pressure from Capitol Hill for the Administration to take action on prior authorization. Recently, a bicameral bipartisan group of lawmakers signed a letter to HHS Secretary Xavier Becerra and CMS Administrator Chiquita Brooks-LaSure urging reform of prior authorization processes. The letter, signed by 233 members of the U.S. House of Representatives and 61 members of the U.S. Senate, called in HHS to add several provisions to the proposed regulation, including: (i) establishing real-time prior authorization for routine matters; (ii) mandating a 24-hour deadline for Medicare Advantage plans to answer prior authorization requests for "urgently needed care;" and (iii) require more detailed transparency metrics from covered health plans.
Once finalized, this regulation along with a separate regulation establishing a national standard for transmitting supporting attachments, have the potential of transforming the current cumbersome process of asking for and receiving an authorization to perform a medical service. Leveraging the Health Level 7 Fast Healthcare Interoperability Resources (FHIR) standards, the proposed rule establishes the Prior Authorization Requirements, Documentation and Decision process that includes Coverage Requirements Discovery (CRD), Document Templates and Rules (DTR), and Prior Authorization Support (PAS) requirements. Combined, CRD, DTR, and PAS are expected to simplify and automate much of the back and forth between providers and health plans that increase cost and can delay care.
The WEDI Summer Forum will bring industry experts together to discuss key issues related to prior authorization and supporting electronic attachments and hear from early adopters. Sessions will include:
Prior Authorization Requirements, Documentation and Decision (PARDD) FHIR API Early Adopters Session featuring Kirk Anderson, Vice President and Chief Technology Officer, Cambia Health Solutions and Heidi Kriz, Director of Medical Policy and Medical Management, Regence Health Plans.
Real-Time Coverage Requirements Discovery (CRD) Between a Payer and Provider, featuring Denny Brennan, Executive Director and CEO and David Delano, Senior Director of Services, both at the Massachusetts Health Data
Consortium
Answer to Prior Authorization Burden Reduction: Regulation vs. Automation presented by Rajesh "Raj" Godavarthi, Associate Vice President of Technology and Interoperability, MCG Health, part of the Heart Health Network
Setting up a FHIR Server, Early Adopters Session presented by Arpit Parikh, Enterprise Architect and Durwin Day, Health Information Manager, both at the Health Care Service Corporation
275 (and 277 RFAI) Early Adopters Session featuring Mary Lynn Bushman, Agile Product Manager, National Government Services and Sherry Wilson, Executive Vice President, Chief Compliance Officer, Jopari
An Update on the HIPAA Standards from X12 presented by Cathy Shepard, Executive Director, X12 and Tara Rose, Optum
Technology Solution Education, featuring speakers from Edifecs and InterSystems
This event will present a unique opportunity to network with those early adopters of prior authorization and attachments standards and solutions. We also expect to have CMS officials at the event to ask questions of the industry and hear from you about the opportunities and challenges presented by these regulatory proposals. We look forward to seeing you in Chicago!