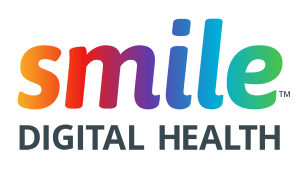 Smile Digital Health enables the optimization and transformation of health care delivery by providing an advanced FHIR-based data management and exchange platform. Smile Digital Health specializes in enterprise-grade FHIR implementations with the performance, security and scalability large organizations need—helping them benefit from strategic interoperability without vendor lock-in.
Strategic Interoperability for Payers  
Webinar: Payers' Need for Accurate and Timely Healthcare Data Far Exceeds CMS Compliance- See how longitudinal views of patient data, AI, and machine learning can power greater analytic capabilities,  cost savings, improved member engagement and HEDIS scores, and meet patient demand for access to their data. Includes Blue Cross of Idaho demonstrating how they used Smile Digital Health to develop a mobile application for member access to their data—and just happened to become CMS regulation compliant in the process.
Webinar: FHIRside Chat for Health Insurance Providers- Speakers from Smile Digital Health, Blue Cross Blue Shield Illinois and CareJourney share their expertise and real-life experience developing FHIR-based solutions for payers.
Whitepaper: FHIR for Payers- Learn what US payers need to know about complying with CMS and ONC interoperability rules with an enterprise-class platform.
Blog Post: Are your Payer CDI Projects stuck between the Peak of Inflated Expectations and the Trough of Disillusionment?- Learn why clinical data integration (CDI) is a key capability for US payers that can impact regulatory compliance, risk score optimization and quality measurement use cases.
Webinar: Unlocking More Value with Different FHIR Deployment Models-
Healthcare organizations everywhere, especially US payers, are standing up FHIR servers to satisfy a variety of different use cases. Smile Digital Health CTO James Agnew outlines some different deployment models for FHIR servers, and their relative strengths and weaknesses for different use cases. James is also HL7 Co-Chair and the creator of HAPI FHIR.
Payer Solutions
Solution Guide: Payers Roadmap to CMS and ONC compliance- Meet CMS & ONC interoperability and patient access requirements quickly with minimal disruption and maximum long term benefits. Learn how Smile Digital Health can help you offer secure data access to all your members through a universal data platform that reduces IT overhead, while protecting and leveraging your valuable data assets.